NLHS Gives Back to Veterans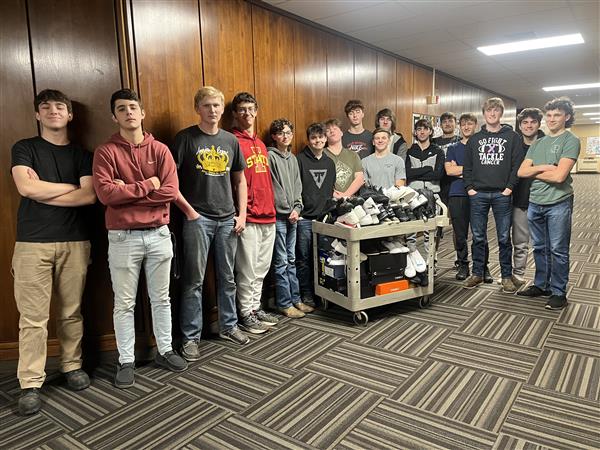 NLHS participated in a shoe drive for the VA Medical Center in Saginaw to honor veterans. Mr. Long's construction trades class took the top spot with over 40 pairs of brand new shoes donated. In all, 55 pairs of new shoes were collected with over 400 cards for vets on Veterans Day.

NLAPS would like to congratulate and thank everyone who participated by giving back to those who gave for us.

WNEM TV5 was there to capture this #HornetProud moment. You can see the story here.
THANK YOU JOB FAIR PARTICIPANTS

This year's New Lothrop High School Career Fair was held on Friday, November 3, 2023. NLHS hosted over 50 booths with professionals, including many former graduates, covering all of Michigan's career pathways. Students had the opportunity to explore a wide variety of careers that interest them. We want to extend our thanks to everyone who invested in our students to make this event happen!